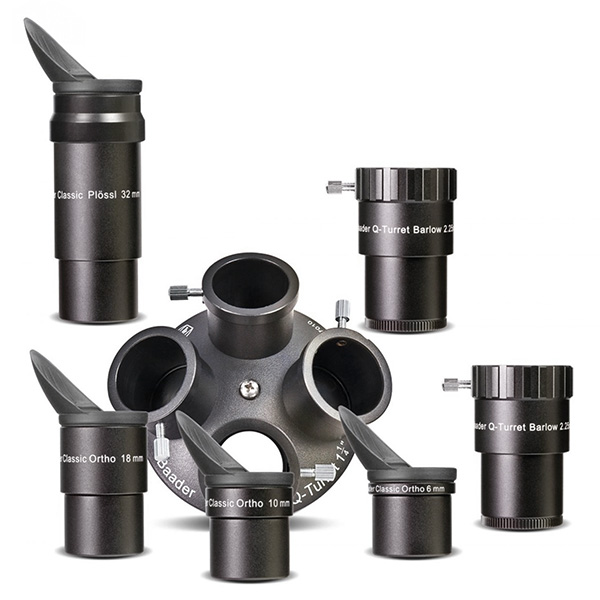 Baader Q Turret£42.00
The Baader Q Turret is an ingenious system that allows you to mount four 1.25" eyepieces then simply rotate them to select your magnification.
Can also be used to mount a mix of eyepieces, barlow, camera, etc.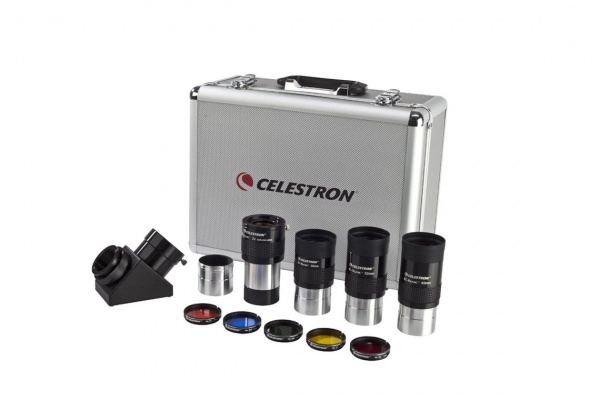 Celestron 2" Eyepiece & Filter KitPlease Contact Us
Useful 2" Eyepiece & Filter Kit suitable for refractors or SCT's with a 2" focuser.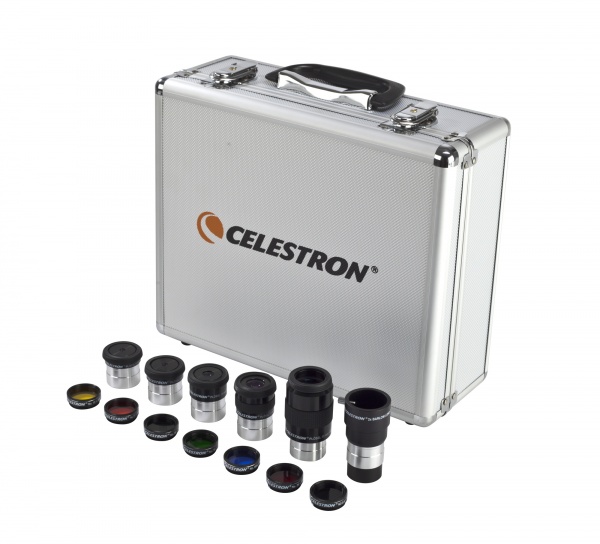 Celestron Eye-opener Eyepiece and Filter Kit£159.00 £145.00
Five Plössl Eyepieces, one barlow, six coloured filters, one Moon filter and a sturdy aluminium case.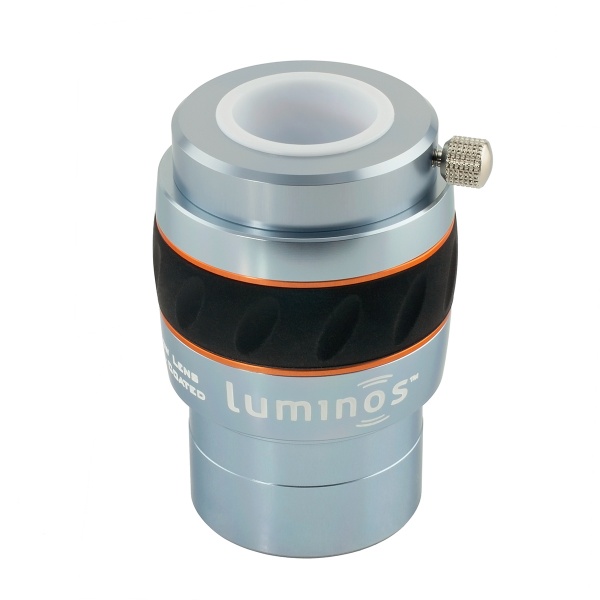 Celestron Luminos 2.5x 2" Barlow£138.00 £99.00
Celestron's top-of-the-range barlow lens.
This premium quality Barlow inserts between the eyepiece and eyepiece holder on the telescope and increases the magnification by 2.5x.
Can be used with 1.25" and 2" eyepieces.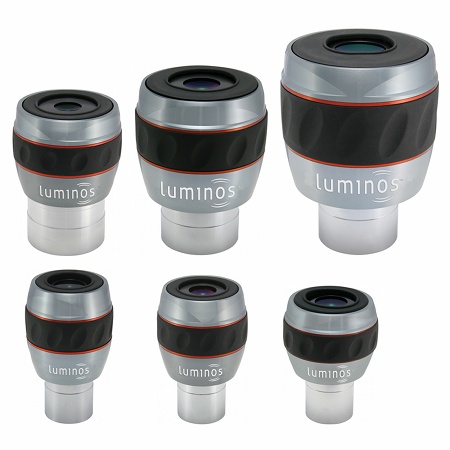 Celestron Luminos EyepiecesFrom: £95.00
Celestron's top of the range ultra-wide eyepieces.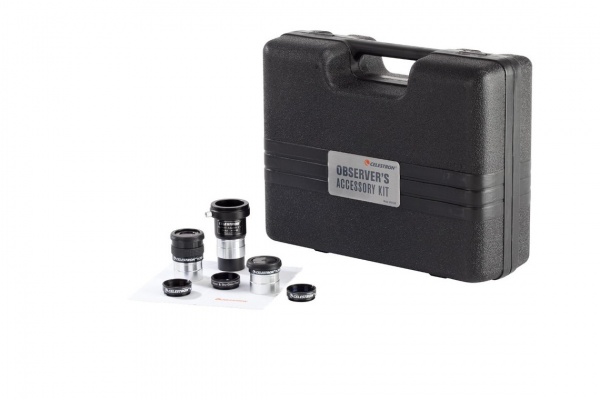 Celestron Observers Accessory Kit£95.00 £89.00
The Celestron Observer's Accessory Kit is a great way to expand the functionality and enjoyment of your telescope.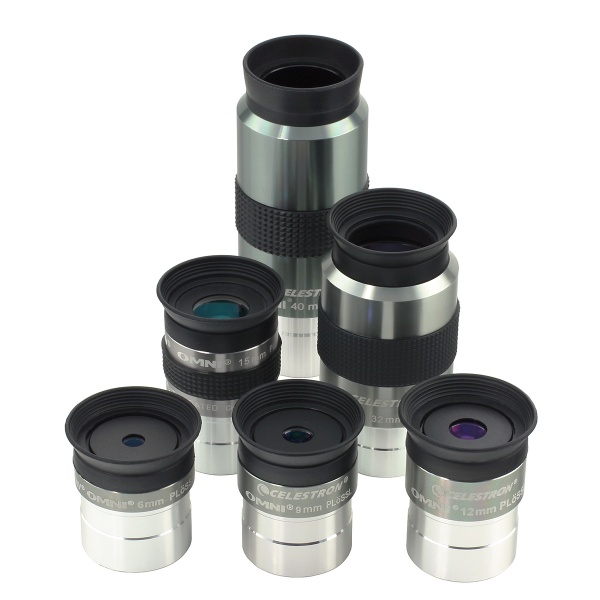 Celestron Omni Plossl EyepieceFrom: £25.00
The fit, finish and performance of Celestron's 4-element Plossl eyepiece is remarkable in a market that is awash with similar but inferior products.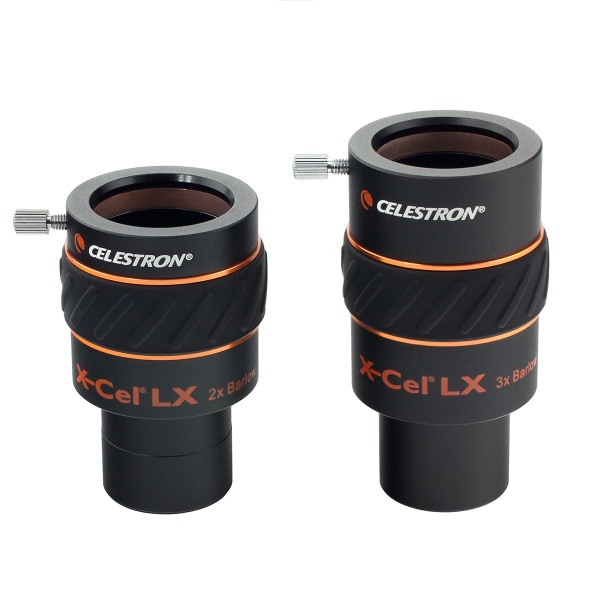 Celestron X-Cel Barlow£69.00
Celestron 2x and 3x X-Cel barlow lenses feature a 3-element fully multi-coated design with brass compression rings, tactile rubber grip and hard, black. anodised finish.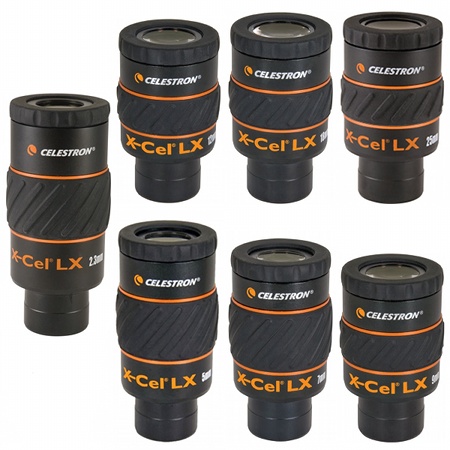 Celestron X-Cel LX eyepiece£89.00 £69.00
The new enhanced Celestron X-Cel LX eyepiece series are 6-element fully multicoated eyepieces designed for comfortable high magnification observing.