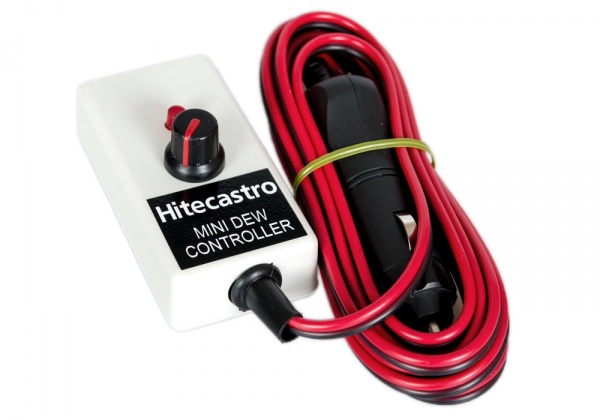 HitecAstro single-channel, dual-port Dew Controller£39.00
A simple but effective single-channel, dual-port dew controller with 3-Amp combined output. Simply plug it into an appropriate power supply and connect one or two heater tapes and your good to go.
A cigarette-lighter type plug with 5 amp fuse and 2m of cable is included.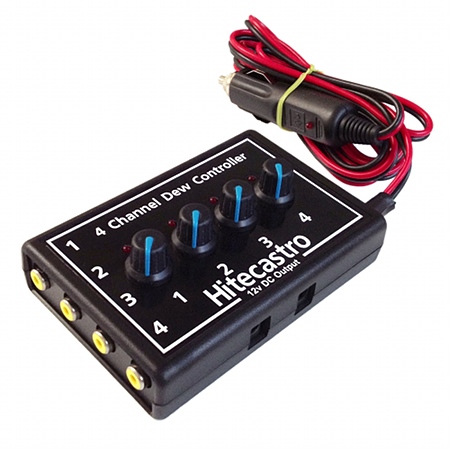 HitecAstro four-channel, four-port Dew Controller£69.00
Now includes two independent 2.1mm power outputs to suit most Skywatcher and Celestron mounts.
This sensibly priced four-channel controller allows you to connect and control output to four individual heater strips (not included). Most heater strips (also known as tapes or pads) from all the major manufacturers are supported via standard phono type sockets.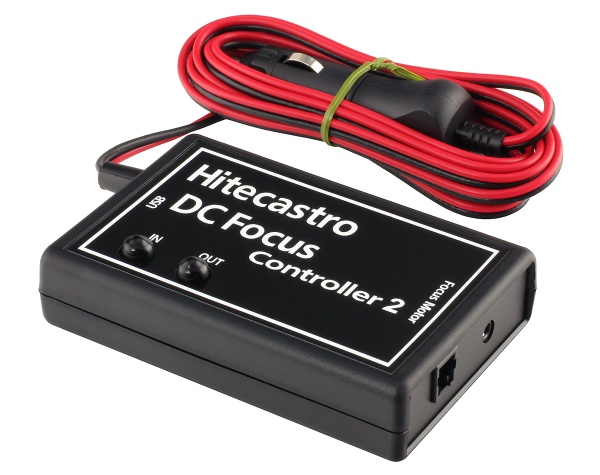 HitecAstro DC Focus£69.00
The new Hitec DC Focus is designed and extensively tested to support the Skywatcher Auto Focuser and JMI focus motors. Manual focus operation is provided but it is when connected to a PC via USB-2 that the Hitec DC Focus comes into its own.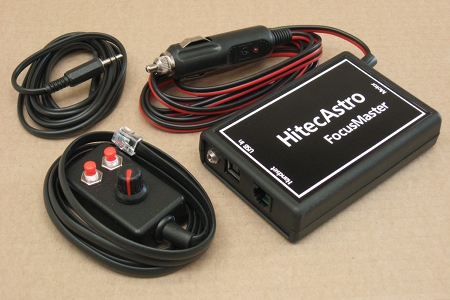 HitecAstro FocusMaster£120.00
The new Hitecastro FocusMaster is a high quality digital, temperature compensated focus controller for stepper motor based focusers.
Compatible with all focus motor assemblies which use unipolar stepper motors and the robofocus pinout standard. Such assemblies can be fitted to compatible Moonlite, Baader SteelTrak and other focusers with the use of a suitable adapter.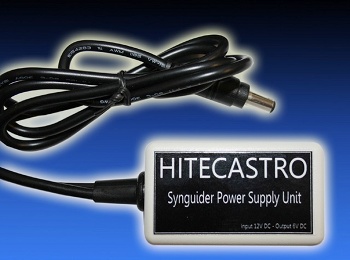 HitecAstro Power Supply for Sky-Watcher Synguider£25.00
The Sky-Watcher Synguider offers users a convenient stand-alone autoguiding solution that does not require a laptop. Power requirements for the Synguider must be adhered to so HitecAstro have developed this compact 6v switched-mode power supply perfectly suited to powering the device.