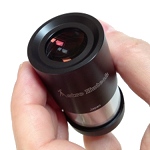 Astro Hutech Japanese Orthoscopic£59.00 £49.00
Special Offer - 4mm - Save £10! Limited time only.
Premium quality Japanese-made orthoscopic eyepieces.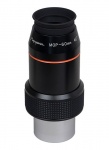 Masuyama Ultra-Premium Japanese 2" EyepiecesFrom: £329.00
Legendary Japanese Masuyama eyepieces are back!
32mm / 85º, 45mm / 53º, 50mm / 53º and 60mm / 46º Now Available.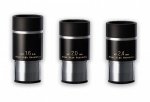 Vixen HR Planetary Eyepieces£259.00
Specifically designed for the observation of fine details on the surface of the planets and the moon.
Vixen LVW Eyepieces£169.00
Features comfortable 20mm eye-relief, a wide 65° apparent field of view and high-grade fully multi-coated Lanthanum glass for clear, bright, high contrast views.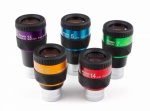 Vixen SSW 83° Eyepieces£298.00
"The Vixen SSW eyepieces produce excellent views and their build quality is beyond reproach, making them an excellent choice for intermediate to advanced observers, but beginners may struggle with eye placement." Steve Richards writing for 'BBC Sky at Night' magazine May 2016.