Light Pollution FilterFrom: £18.00
This contrast-enhancing anodized aluminium, optical glass filter is designed to block out the wavelengths of light emitted by mercury-vapour light and other common causes of light pollution, whilst providing higher transmission at critical hydrogen-alpha and hydrogen-beta lines than competing filters.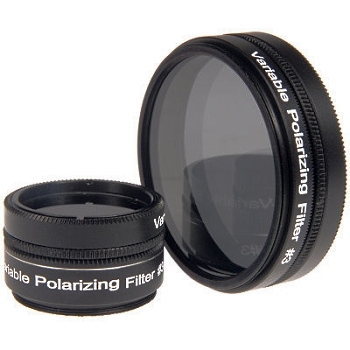 Variable Polarizing Moon FilterFrom: £27.00
This variable polarizing filter made from anodized aluminium and optical glass allows you to progressively reduce the amount of light entering your eyepiece.
Reduces glare whilst increasing contrast so perfect for observing bright objects such as the Moon or certain planets.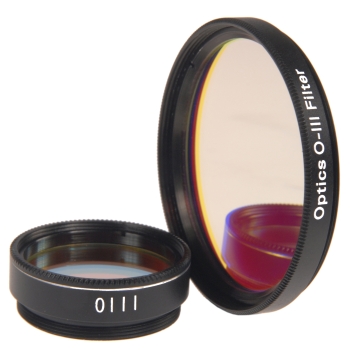 OIII FilterFrom: £35.00
O-III filters are best suited to telescopes with 8" or larger apertures and can produce near-photographic views of the Veil, Ring, Dumbbell, Orion and many other diffuse and planetary nebulae.
Effective under even heavily light-polluted skies!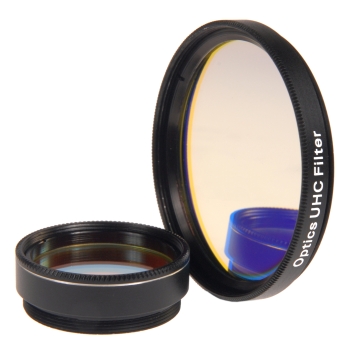 UHC FilterFrom: £38.00
The UHC filter permits superb views of objects like the Orion, Lagoon, Swan and other extended nebulae. It performs well in smaller aperture instruments owing to its greater light transmission than the O-III, yet still suppresses light pollution well.
The UHC filter is the best all-round dark-sky nebula filter.