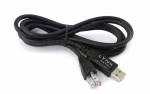 Lynx Astro FTDI EQDIR USB Adapter for Sky-Watcher EQ5 PRO, HEQ5 Syntrek & PRO, AZ EQ5-GT, AZ EQ6-GT and EQ8 Mounts£34.00
New FTDI EQDIR USB Adapter for Sky-Watcher EQ5 PRO, HEQ5 Syntrek & PRO, AZ EQ5-GT, AZ EQ6-GT and EQ8 Mounts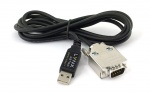 Lynx Astro FTDI EQDIR USB Adapter for Sky-Watcher EQ6 or NEQ6 Syntrek & PRO Mounts£34.00
New FTDI EQDIR USB Adapter for Sky-Watcher EQ6 or NEQ6 Syntrek or PRO Mounts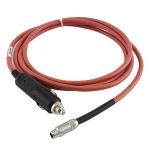 Lynx Astro Silicone 12v Dew Heater Power Cable£16.00
A useful premium quality cable that connects one dew-heater tape to a 12V DC portable power-pack or other suitable power supply.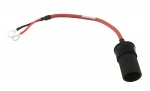 Lynx Astro Silicone Female Cigarette Socket to M8 Ring Tongue£12.00
Premium Quality cable with unfused Female 12V DC Cigarette socket to M8 Ring-Tongues.
Perfect for the Maplin XM21X or Nevada PS-08 6-8A PSU.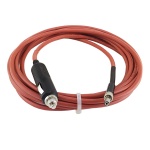 Lynx Astro Silicone Power Cable for Celestron Mounts£22.50 - £24.00
Premium quality, super flexible, cold resistant silicone 5-metre replacement power leads with Cigar Lighter plug or M8 Ring Tongues to 2.1mm centre-positive DC Jack.
For use with Celestron NexStar SLT, SE, Evolution, CGEM, CGEM DX, CGE Pro, CPC, CPC Deluxe, CGEM II, CGX and Advanced VX mounts.