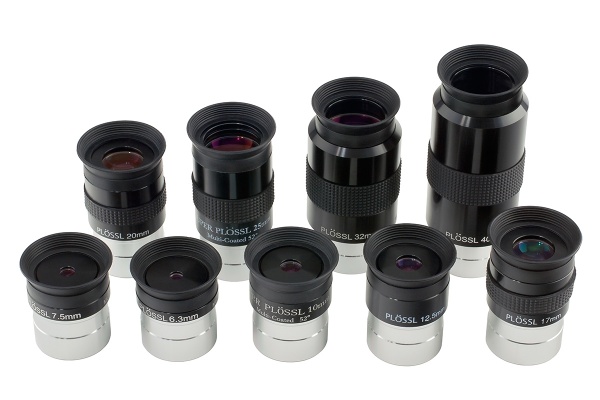 Sky-Watcher SP Plossl eyepiecesFrom: £20.00
Based on the classic 4-element Plossl. Features multi-coated glass and edge-blackened optics for surprisingly good resolution and contrast.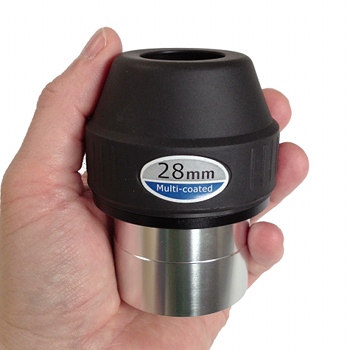 Sky-Watcher 28mm 2" Long Eye Relief£29.90
The Sky-Watcher 28mm LET 2" eyepiece is a modified Kellner with large eye lens, 20mm eye-relief and twist-up eyecup for comfortable viewing at a remarkably low price.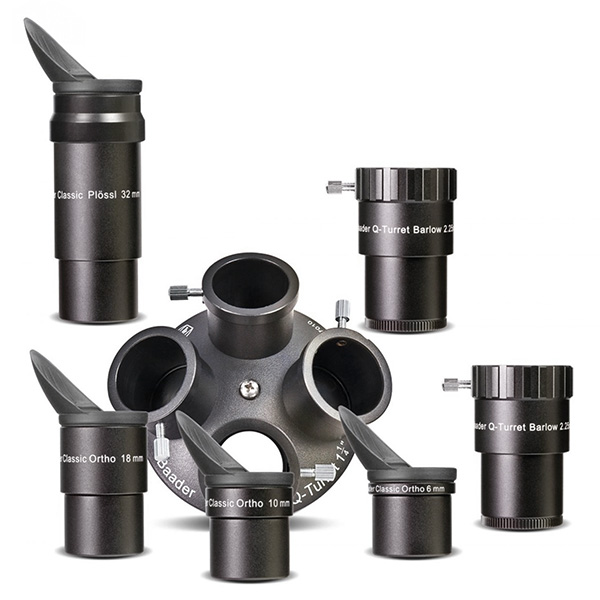 Baader Q Turret£42.00
The Baader Q Turret is an ingenious system that allows you to mount four 1.25" eyepieces then simply rotate them to select your magnification.
Can also be used to mount a mix of eyepieces, barlow, camera, etc.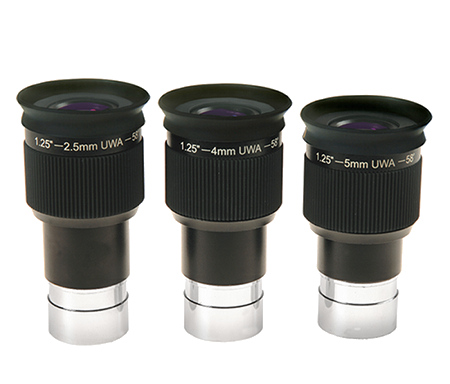 Sky-Watcher UWA Planetary Eyepieces£42.00
These Sky-Watcher Planetary eyepieces are designed for high magnification observing.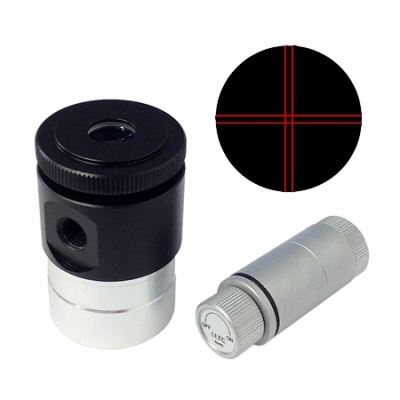 Sky-Watcher 12.5mm Illuminated Reticle Eyepiece£49.00
This multi-function Sky-Watcher Plossl eyepiece features a laser-etched, double line crosshair reticle with a built-in battery powered red LED illuminator.