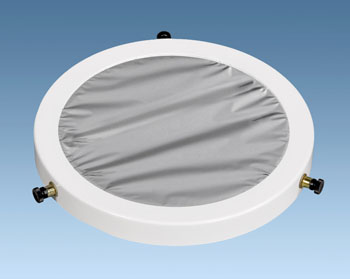 Astrozap Baader Solar FilterFrom: £45.00
Premium quality full-aperture solar filters using Baader AstroSolar™ film for solar observation and photography.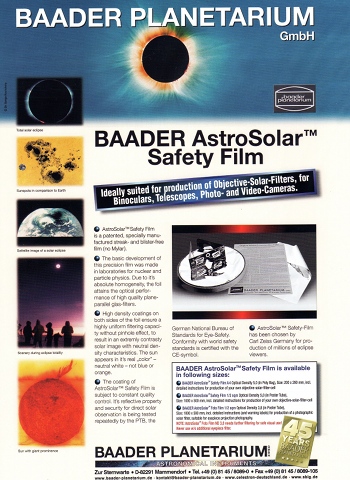 Baader AstroSolar Safety Film ND 5.0From: £18.00
The BEST Solar Film.
Baader AstroSolar Safety Film is made for the construction of high-quality objective-filters for observing the sun with telescopes, binoculars, camera or video-lenses. This foil is CE-tested and reduces the intensity of sunlight by 99.999%. Available as a sheet or roll.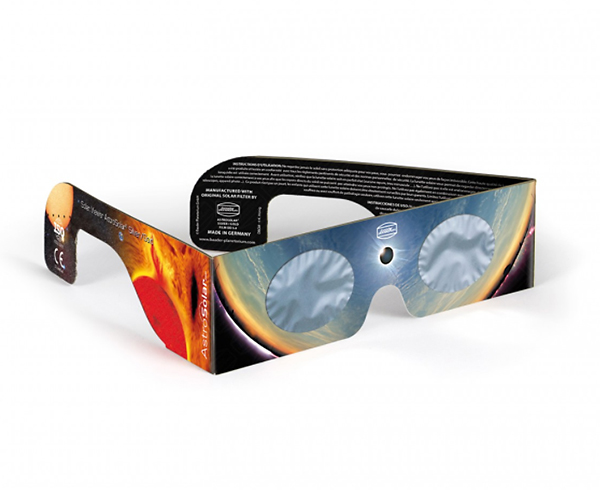 Baader Solar Eclipse Observing Glasses£3.00
Manufactured using Baader's NEW 'Silver/Gold' film with 100% UV/IR protection
CE / ISO certified: conforms to the transmission requirements for eye safety EN ISO 12312-2:2015.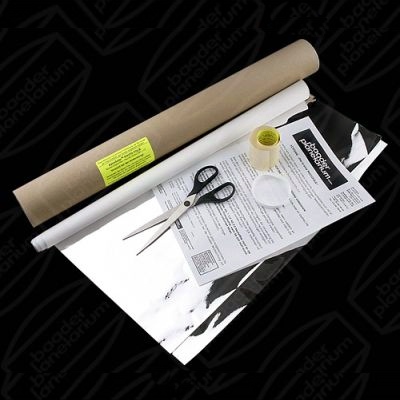 Baader AstroSolar PhotoFilm ND 3.8Please Contact Us
Baader offer two densities of AstroSolar™ film, the regular Baader Astrosolar film ND5 for visual use and this brighter Astrosolar PhotoFilm ND3.8 for solar photography.
Baader AstroSolar™ PhotoFilm is not intended for visual observation. PhotoFilm is only for use with telescopes for high magnification photographic work.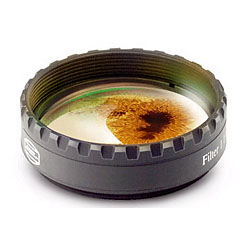 Baader Solar Continuum FilterFrom: £59.00
The new Baader Solar Continuum filter is designed to enhance the visibility of solar granulation and sunspot details.

Important The Solar Continuum Filter MUST only be used in conjunction with the recommended SOLAR FILTER for your telescope. Failure to do so will result in serious eye damage or blindness.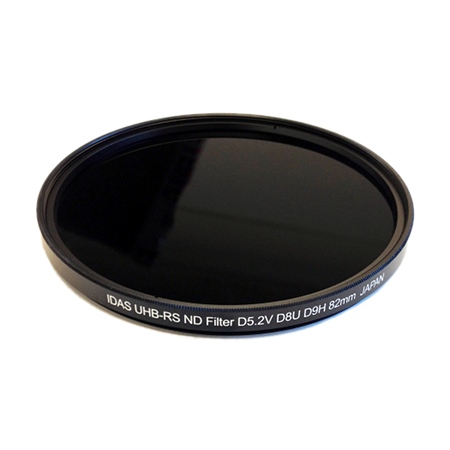 IDAS UHB-RS Solar FilterFrom: £179.00
The BEST white light solar filter.
IDAS UHB-RS (UV/heat blocking, reflection suppression) solar filters available in 52mm or 82mm.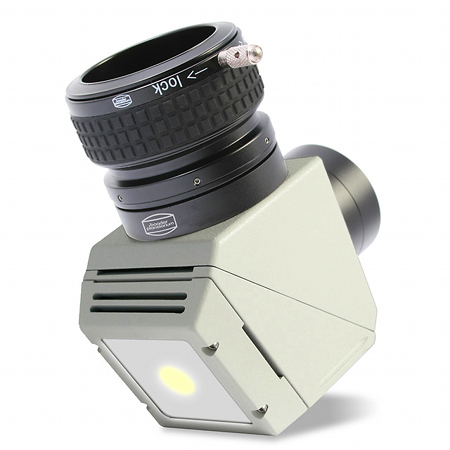 Baader CoolCeramic Herschel Wedge Solar diagonalFrom: £389.00
The Baader 2" Herschel Safety Wedge Solar Prism provides high contrast detailed white light solar views.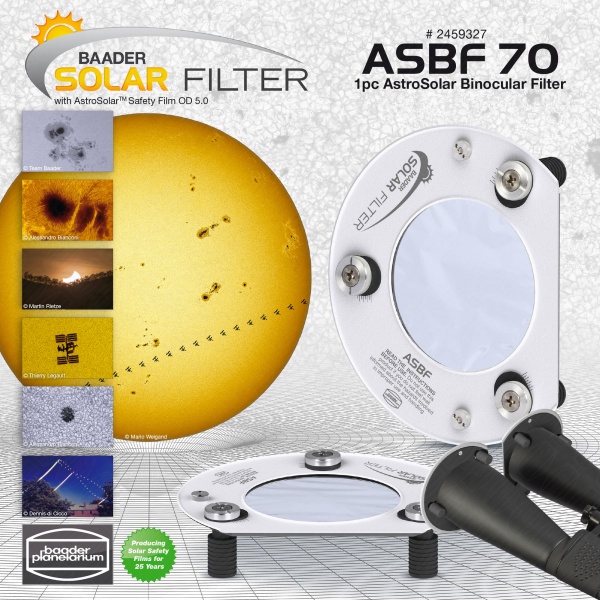 Baader ASBF Solar Filters for Binoculars and Camera-LensesFrom: £25.00
For safe solar observation with all types of binoculars and safe solar photography with camera lenses.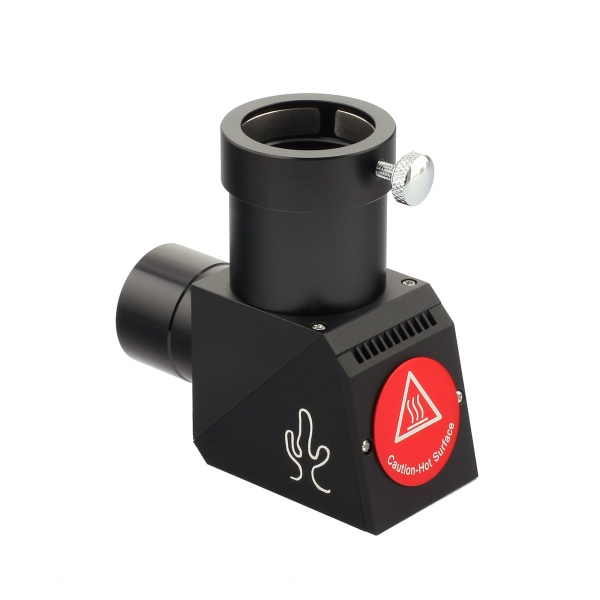 Lunt White Light Herschel/Solar WedgeFrom: £165.00
Herschel / Solar Wedges are used with refractor telescopes to observe or image the sun in white light.