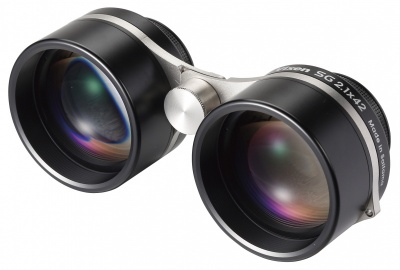 Vixen SG 2.1x42 Widefield Binoculars£239.00
These quirky new Japanese-made binoculars from Vixen have been developed for widefield observation of, for example, the Milky Way. They use a Galilean optic with 2.1x magnification which promises a more "walk in" view than 6x or 8x binoculars.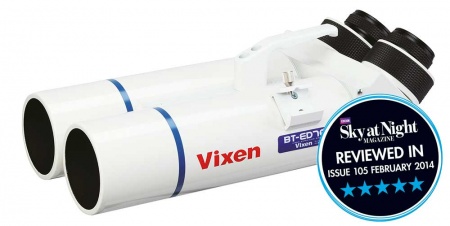 Vixen BT-ED70S-A Binocular Telescope£1,999.00
Vixen's Japanese-made BT-ED70S-A binocular features ED (extra low dispersion) optics and 45-degree prism-blocks for superb views and comfortable observing.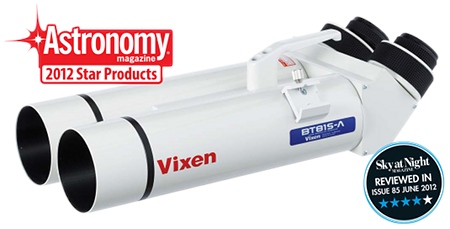 BT81S-A Binocular TelescopeFrom: £929.00
With Japanese-made 81mm air-spaced doublet optics, magnesium fluoride coatings and 45-degree prism-blocks this is an excellent binocular for astronomy or long distance terrestrial observing.