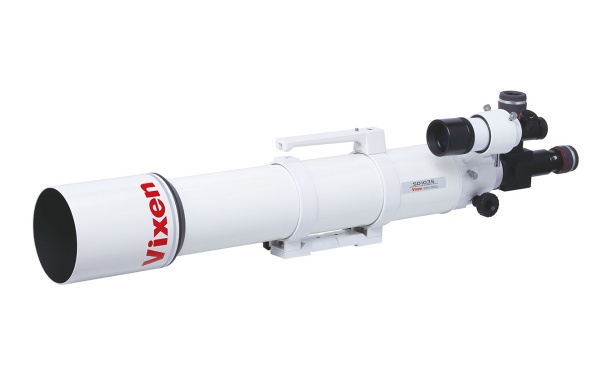 Vixen SD 103S APO Refractor£1,649.00
NEW updated version of the highly respected ED 103S Apo.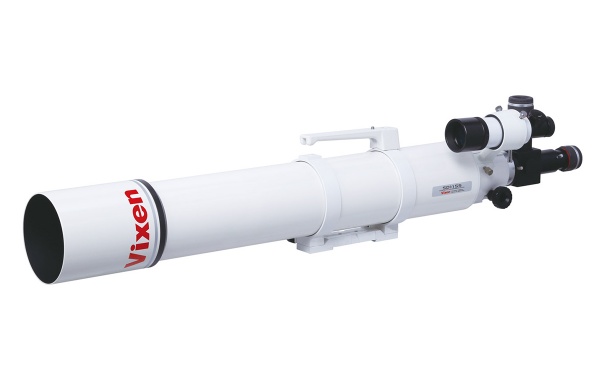 Vixen SD 115S APO Refractor£2,399.00
NEW updated version of the highly respected ED 115S Apo.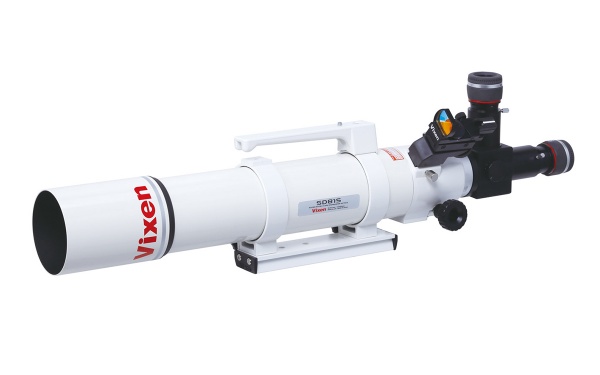 Vixen SD 81S APO Refractor£999.00
NEW updated version of the highly respected ED 81S Mk-II.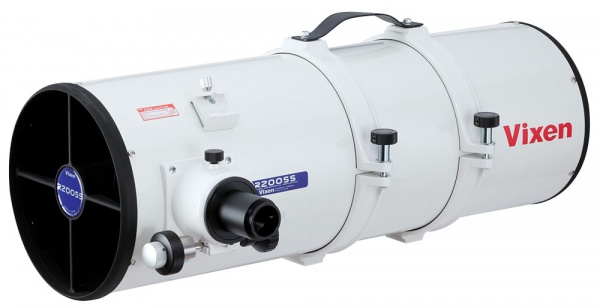 Vixen R200SS f4 Newtonian ReflectorPlease Contact Us
Fast 200mm f4 parabolic Vixen R200SS Newtonian Reflector.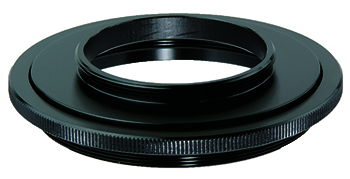 Vixen DC Ring 60mm to T2-thread£39.00
Vixen DC Ring 60mm to 42mm male T2-thread. Used to attach a camera T-ring to the Vixen ED 0.67x Focal Reducer.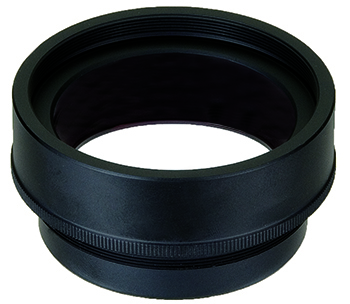 Vixen Focal Reducer 0.67x£149.00
This high quality reducer for photographic use is designed to shorten the effective focal length of your ED81S, ED103S or ED115S refractor. This will allow for shorter exposure times and a wider field of view.
Vixen VSD 100 f3.8 Flat Field RefractorPlease Contact Us
The new Japanese-made Vixen VSD100 f3.8 telescope features an innovative 5 element lens design with an SD lens in the front objective group and an ED lens in the rear group for a large, flat, evenly illuminated field with superb colour correction. The blue halos around stars that are perceptible in simpler designs are completely absent. In addition, astigmatism and coma aberrations are corrected to a very high level.

Vixen AX 103S Flat Field APO Refractor£2,699.00
"...what makes this scope special compared to most other refractors is that it has a rear field-correction lens as well as its extra-low dispersion, apochromatic, multicoated 4-inch triplet objective (main) lens.
The rear lens corrects a problem common to normal refractors, the views of which suffer from 'field curvature'." Steve Richards writing for BBC Sky @ Night magazine (Feb 2010)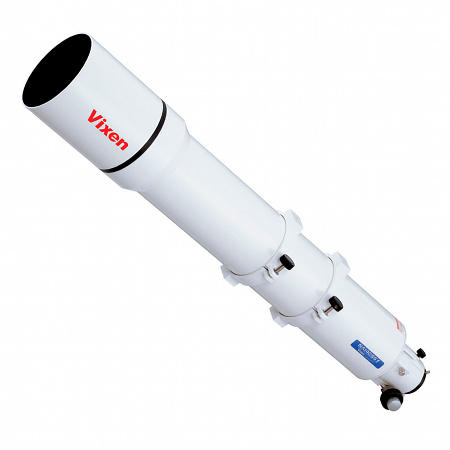 Vixen NA 140 SSF Flat Field Refractor£1,649.00
New model featuring Japanese-made optics.
The Vixen NA140 SS Flat Field Neo-Achromat refractor features a fast f5.7 4-element Petzval-like optical design. The rear element enables a normally slow f-ratio objective lens (with lower chromatic aberration) to achieve a faster f-ratio and a flat field.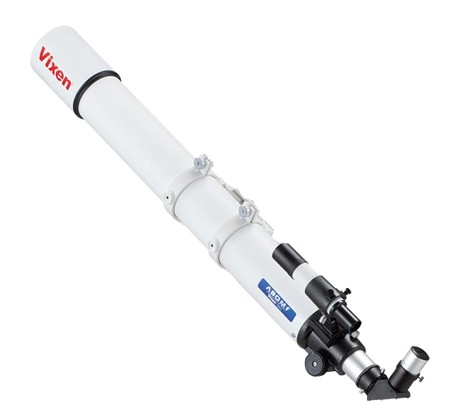 Vixen A80MF RefractorPlease Contact Us
The Vixen A80Mf is an Achromatic Refractor with 80 mm (3.2") of aperture. Its focal length is 910 mm with an f-ratio of 11.4. Its light gathering is 130x better than the human eye and has a maximum (realistic) power of 144x. It weighs about 5.5 lbs.
Ideal for use as a guidescope or grab-and-go observing when mounted on a Vixen Mini Portamount.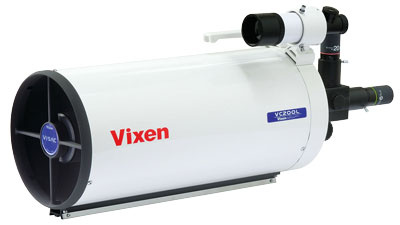 Vixen VC200LPlease Contact Us
The Vixen VC200L is a 200mm f9.0 well-corrected, specialised telescope for astro imaging. Vixen's unique catadioptric design features a high precision sixth order aspherical primary mirror, a convex secondary mirror and triplet corrector lens. The primary mirror is held by a retaining ring, instead of hooks, to decrease flare and enhance contrast.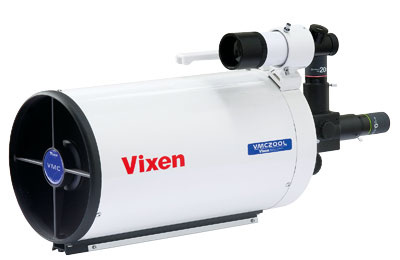 Vixen VMC200LPlease Contact Us
The VMC200L is a 200mm catadioptric optical tube. The use of a meniscus corrector in front of the secondary mirror means that light is corrected twice on the optical path. The result is that spherical aberration and field curvature are well corrected. The VMC200L's primary mirror is f2.5 and the compound optical system is f9.75 making the system much more compact and portable than many competing models.