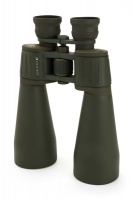 Celestron Cavalry 15x70 Binoculars£99.00
The new Celestron Cavalry 15x70 binocular is essentially an upgraded Skymaster 15x70 and is one of a new family of binoculars aimed at "Hunters, law enforcement and military personnel".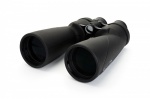 Celestron Echelon BinocularsFrom: £599.00
"The Echelon 16x70s are an enormous improvement on budget 70mm binoculars and are worth considering by anyone who primarily observes with binoculars, but especially by those who need to wear spectacles while stargazing." Stephen Tonkin writing for 'BBC Sky at Night' magazine July 2015.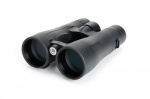 Celestron Granite 50mm Binoculars£469.00
Following the success of the Celestron Granite 42mm Series which won 'Best Birding Binocular 2012' Celestron have introduced these new models with 50mm objectives for those wanting to observe in low light.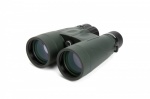 Celestron Nature DX 56mm BinocularsFrom: £175.00
Celestron's Nature DX 8x56 binoculars are the perfect companion for your next all-day outdoor adventure. With phase-coated BaK-4 prisms and fully multi-coated optics.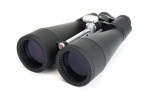 Celestron Skymaster 20x80 Binoculars£110.00
Celestron's SkyMaster Series of large aperture binoculars are a phenomenal value for high performance binoculars. Ideal for astronomical viewing or for terrestrial (land) use, especially over long distances.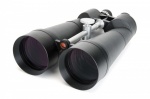 Celestron Skymaster 25x100 Binoculars£299.00
A good choice for astronomy or terrestrial (land) observation, particularly over long distances.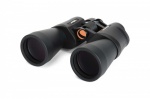 Celestron Skymaster DX 8x56 Binoculars£185.00
The Celestron Skymaster 8x56 DX porroprism binocular features large 56mm objectives, large Bak-4 prisms and fully multicoated optics in a waterproof and fogproof body.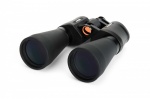 Celestron Skymaster DX 9x63 Binoculars£195.00
The Celestron Skymaster 9x63 DX porroprism binocular is an excellent choice for astronomy and low light observing.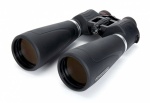 Celestron Skymaster Pro 15x70 Binoculars£149.00
SkyMaster Pro binoculars are the ideal choice for amateur astronomers or anyone that observes at great distances.