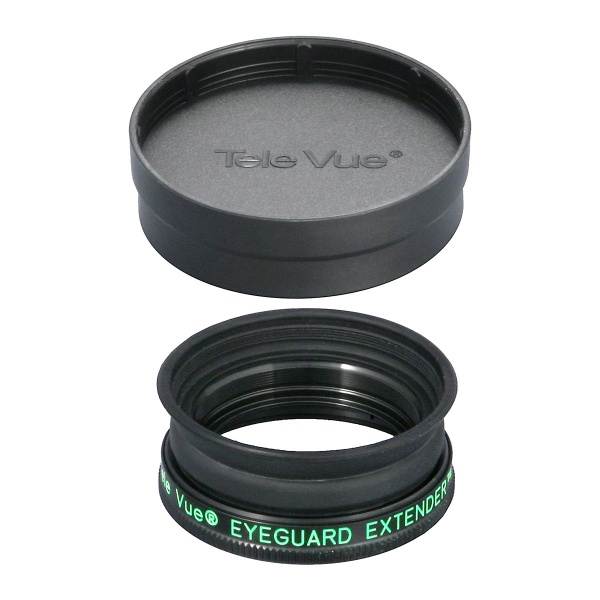 Tele Vue Twist-On Style Eyeguard Extender£33.00
The Tele Vue Eyeguard Extender raises the eyeguard position by 8mm, and includes a rubber eyeguard and eyepiece cap.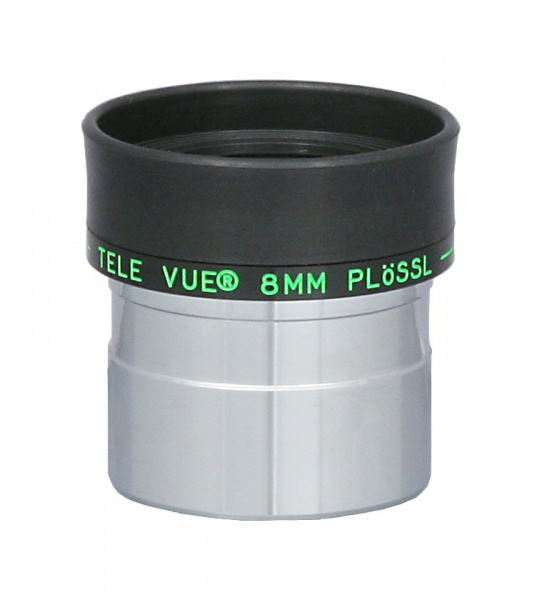 Tele Vue Plössls 50º EyepiecesFrom: £91.00
Tele Vue Plössls, designed by Al Nagler, have been a recognized benchmark of performance and value in the class of 50° apparent field of view eyepieces.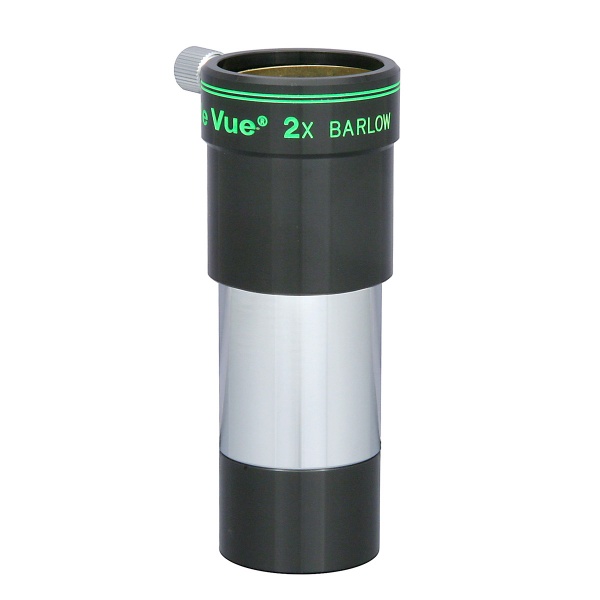 Tele Vue BarlowsFrom: £122.00
Tele Vue Barlows reduce aberrations to below the airy disc in an f/4 system and lay to rest the popular myth of the "degrading Barlow."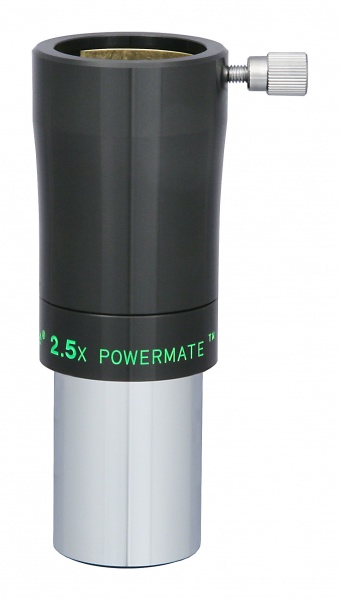 Tele Vue PowermatesFrom: £207.00
With freedom from aberrations, greater magnification potential, and compact size, Powermates pick up from where Barlows can go no further.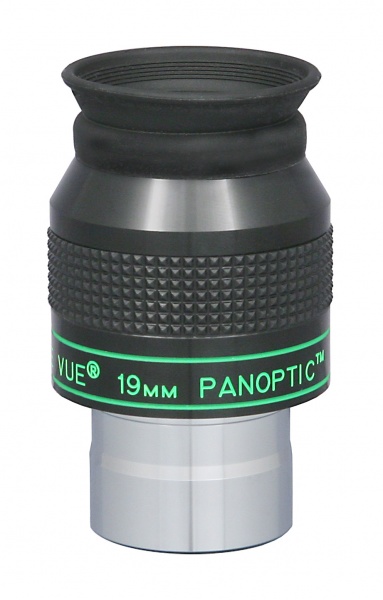 Tele Vue Panoptic 68º EyepiecesFrom: £237.00
Tele Vue has taken the Wide-Field concept to Nagler-like performance levels — a meaningful advance over any eyepiece in its 68° field class.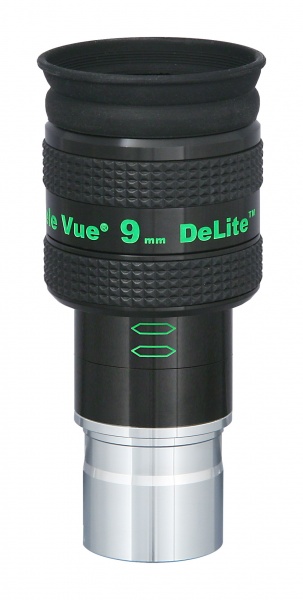 Tele Vue Delite 62º Eyepieces£244.00
The 62° apparent field DeLite retains the pure optical quality of Delos along with 20mm eye-relief, unique sliding, locking eyeguard, and is Dioptrx-ready.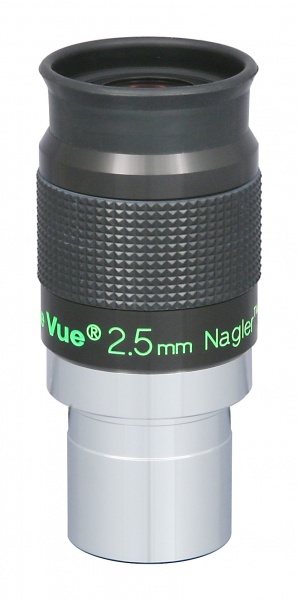 Tele Vue Nagler 82º EyepiecesFrom: £304.00
Tele Vue Nagler 82º eyepieces are designed to approach the wide angle perspective of naked eye vision, while maintaining the highest degree of sharpness, contrast, and viewing comfort. The goal is to allow the telescope to virtually "disappear," leaving the impact of "spacewalk" viewing.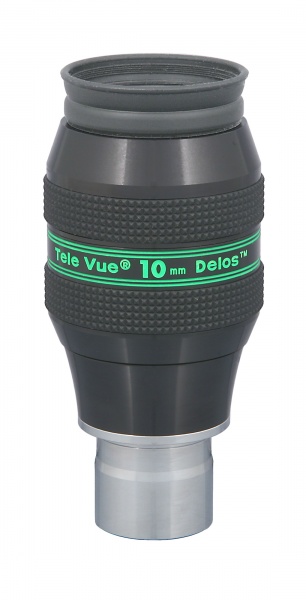 Tele Vue Delos 72º Eyepieces£335.00
The Tele Vue Delos, is a mid-to-short focal length line of 20mm eye-relief, 72° apparent field of view eyepieces. Every optical, mechanical, and ergonomic aspect was rethought to achieve reference-standard performance for any visual application.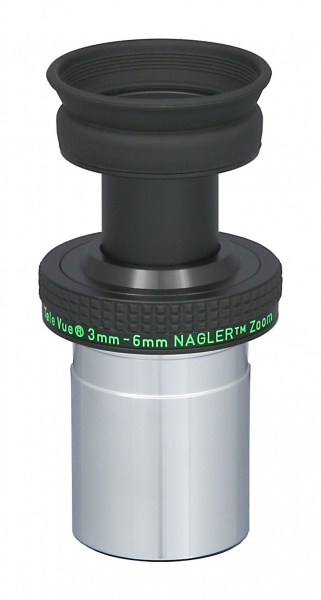 Tele Vue 3-6mm Nagler 50º Zoom Eyepiece£389.00
This is the "ultimate" tool for tweaking out the last bit of power that the atmosphere will permit.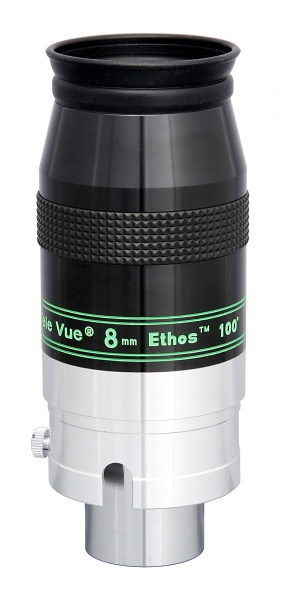 Tele Vue Ethos 100º & 110º EyepiecesFrom: £573.00
The Tele Vue philosophy (Ethos, if you will) has always been about inspiring "spacewalk" vistas. Now we bring you the world's first fully-corrected 100° astronomical eyepiece.