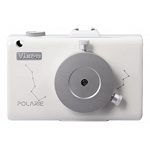 Vixen Polarie Star Tracker£299.00 £259.00
The Vixen Polarie Star Tracker is a sturdy, ultra-portable photographic mount designed to follow the apparent motion of the stars caused by the earth's rotation, so eliminating star trails, for pin-sharp wide-field photos of constellations, shooting stars and the Milky Way.
The Vixen Polarie also enables you to photograph 'starscapes' by adding a darkened landscape or silhouetted figure in the foreground of your frame.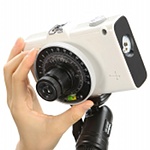 Vixen Polarscope for Vixen Polarie£149.00
This premium quality Vixen Polar Scope for the Vixen Polarie Camera Tracker, whilst not essential, enables highly accurate Pole star alignment and reduces your set-up time to mere minutes.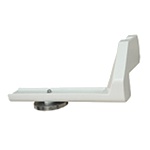 Vixen Polarie Cradle£129.00
Designed to work specifically with the Vixen Porta II and Mini Porta mounts, this cradle is moulded to the profile of the Polarie Star Tracker.
Using the slow motion controls on the Porta mounts makes polar alignment as easy as when using a geared pan-head on a conventional tripod.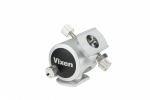 Vixen Polar Fine Adjustment Unit for Polarie Star Tracker£125.00
Enables the Polarie to be used on a normal tripod and provides fine adjustment settings ± 15 degrees.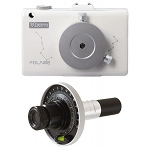 Vixen Polarie Star Tracker & Polarscope PackagePlease Contact Us
Whilst not essential the premium quality Vixen Polarscope enables highly accurate Pole star alignment and reduces the Polarie set-up time to only minutes.